The bathroom is an essential place in our daily lives. However, do you know that it is a breeding ground for bacteria? These hidden bacteria in the bathroom can pose potential risks to your health. Fortunately, there is now an innovative product called the DOACE Towel Warmer that not only provides you with warm and cozy towels but also effectively kills bacteria, protecting the health of you and your family.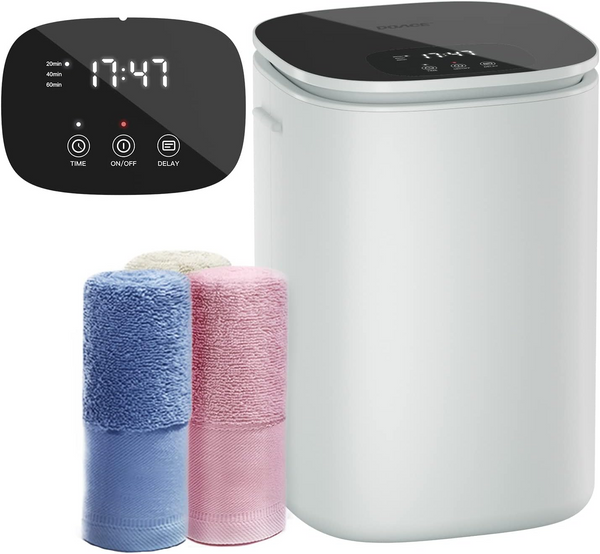 The bathroom is a damp environment, which is ideal for bacteria to thrive. Common bathroom bacteria include E. coli, Staphylococcus aureus, and mold. These bacteria can enter our bodies through contact or inhalation, causing various health problems such as skin infections and respiratory tract infections. Especially for people with weakened immune systems, such as children, the elderly, or those with chronic illnesses, bathroom bacteria can have more severe consequences.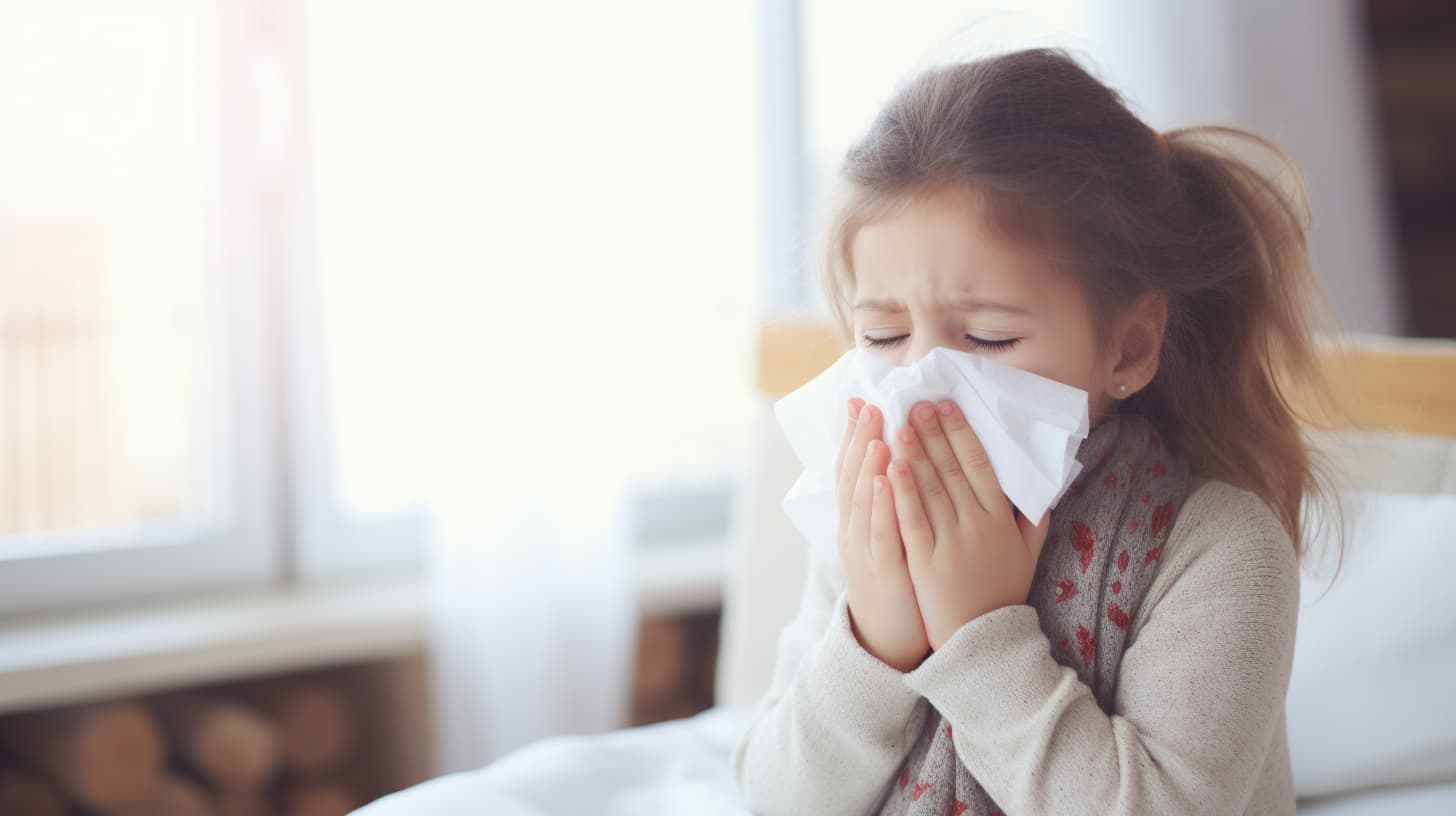 To address this issue, the DOACE Towel Warmer was created. This product not only serves the purpose of heating towels but, more importantly, provides a dry and high-temperature environment for your towels. Bacteria thrive and reproduce in a moist environment, but they struggle to survive in a dry and high-temperature environment. The DOACE Towel Warmer effectively kills bacteria by providing continuous high-temperature drying, keeping your towels clean and hygienic at all times.
The DOACE Towel Warmer has a large capacity and can accommodate up to two oversized bath towels, blankets, robes, pajamas, and more. Whether you are a single individual, a small family, or a large family, it can meet your year-round needs. With its barrel design, the entire towel is heated, ensuring every inch is warmed up. Every time you finish bathing, you can experience the warmth and comfort of the towel, as if enjoying a spa treatment.
The DOACE Towel Warmer also takes your schedule into consideration. You can pre-set the heating time, with a maximum delay of up to 24 hours. On chilly mornings, you can enjoy warm clothes or bathrobes to start a brand-new day! The heating time can be selected according to your needs, whether it's 20, 40, or 60 minutes. Whether you prefer a quick shower or a long relaxing soak, it can meet your requirements, allowing you to use it with confidence.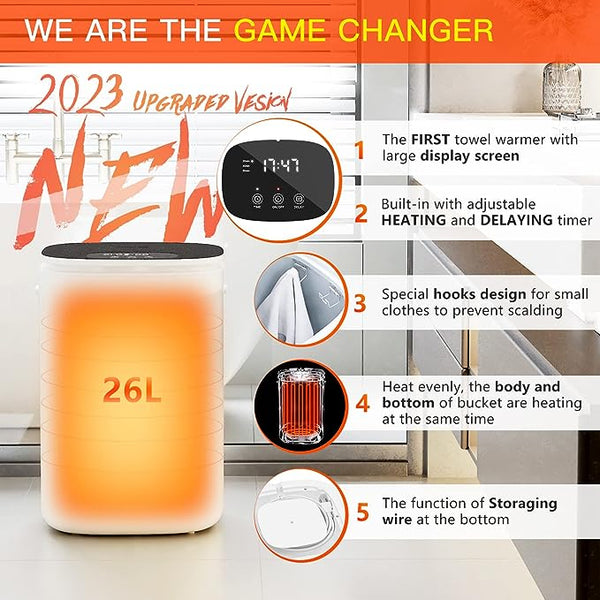 In terms of design, the DOACE Towel Warmer is very user-friendly. It comes with four hooks, allowing you to conveniently hang the heated towels and keep them tidy. Additionally, you can easily retrieve socks without worrying about getting burned. Its portable design makes storage and transportation effortless, allowing you to enjoy warmth anytime, whether at home or during travel.
Lastly, the DOACE Towel Warmer is also a warm and sweet gift. It is perfect for housewarming, weddings, birthdays, anniversaries, and other occasions, making it an ideal gift. It is not only suitable for households but also for swimming pool houses, showers, salons, hotels, spas, massages, baby care, the elderly, and more. Through this incredible gift, you can convey love and health to your friends and family.
The DOACE Towel Warmer is not just a heater; it is also the guardian of your bathroom. Make it an essential item in your bathroom, providing you with a dry and high-temperature environment, keeping you away from the threat of bacteria, and protecting the health of you and your family!