Traveling overseas can be an exhilarating experience. However, the anxiety of keeping your electronics safe can temper the thrill of discovering new cultures and making unforgettable memories. With so many valuable devices like cameras, phones, laptops, and tablets, it can be challenging to ensure their safety. The good news is, with a few simple tips, you can protect your electronics and enjoy a stress-free trip.
1. Keep Your Electronics Close at Hand
One of the best ways to keep your electronics safe during an overseas trip is to keep them close at hand. This means always carrying your devices with you, whether exploring the city or enjoying a day trip. While it can be tempting to leave your camera or tablet in your hotel room, doing so can put them at risk of theft or damage. Instead, invest in a high-quality backpack or messenger bag that can keep all your electronics secure.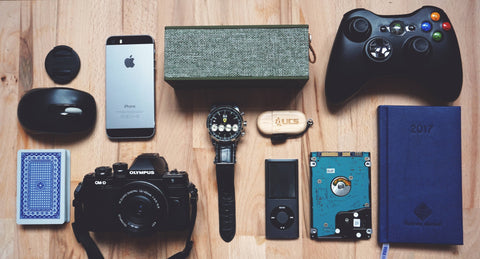 2. Use a Virtual Private Network (VPN)
Another important step in protecting your electronics is to use a virtual private network (VPN). A VPN is a powerful tool that encrypts your internet connection, ensuring your online activity stays private and secure. With a VPN, you can use public Wi-Fi networks without worrying about hackers stealing your personal information. Many VPNs also have additional features like ad-blocking and malware protection, making them an excellent investment for any traveler.
3. Invest in a High-Quality Travel Bag
A good-quality travel bag can make all the difference when storing your electronics. Look for a bag designed for travel, with features like padded compartments and locking zippers to protect your devices from damage and theft. Some travel bags even come with anti-theft features like slash-proof straps or locking cable systems, ensuring your electronics stay safe and secure while on the go.
4. Keep Your Valuables Separated
Keeping your valuables separated is another key to protecting your electronics. Instead of keeping your devices in one bag or pocket, spread them among different compartments and bags. This way, if one bag is lost or stolen, you won't lose all your devices simultaneously. Additionally, keep track of where each item is located so you know exactly where your devices are.
5. Use Hotel Safes
Many hotels offer in-room safes or safety deposit boxes that you can use to store your valuables while you're out exploring. Take advantage of these features by stashing your devices and other important items in the safe whenever you leave your room. Be sure to use a strong password or combination to lock the safe, and always keep the key or code with you.
6. Back Up Your Data
Finally, backing up your data before embarking on an overseas trip is important. You were losing your device while on vacation can be stressful enough without the added pressure of losing all of your precious photos and files. By backing up your data to a cloud-based storage service or an external hard drive, you can rest assured that your data is safe and secure, even if your device is lost or stolen.
Conclusion
In conclusion, protecting your electronics during an overseas trip involves preparation and vigilance. By following these tips, you can safeguard your devices and enjoy your travels with peace of mind. Remember always to keep your devices close at hand, use a VPN, invest in a high-quality travel bag, keep your valuables separated, use hotel safes, and back up your data. With these simple steps, you can ensure your electronics remain safe and secure throughout your journey.